Tomas Slavik started Downmall Tour 2016 with 2nd spot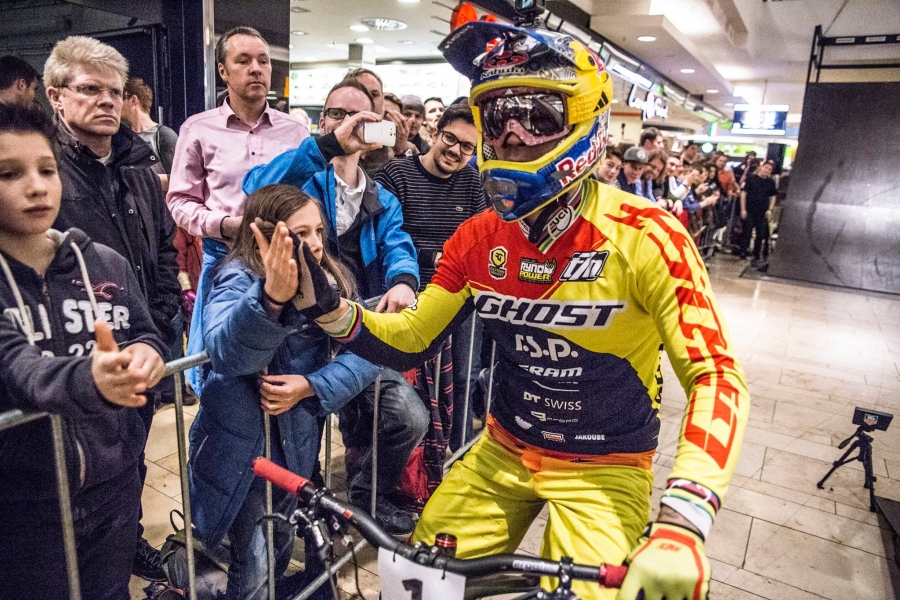 The season opener for Tomas Slavik was first round of Downmall Tour 2016 in Hannover. Downmall Tour 2016 will bring you in upcoming 6 weeks 6 exciting races at shopping malls all over the Europe. Racers are getting better, tracks wilder, racing is really tide and exciting. In the final run Tomas Slavik set the fastest time by 1,4 seconds, but then Johannes Fischbach landed in the finish line with 0,39 s faster time. This weekend 2nd for Tomas Slavik, lets see what brings next stop in Berlin but its sure the series is getting more exciting then ever!
" The racing in shopping mall is always hard and tide. It always has been like that and if your run is not 100% you can not expect any good results. Im still not fully recovered from my sickness, but finally feeling really good on the bike and enjoying every second riding it! In the final I had a solid run, just messed up a bit last turn what probably cost me some time and it ended up really tide but this time 2nd spot for me. Fischi was riding great and he deserved that. It was still the first round and I will try my best to end up on the top next week in Berlin. The racing is now getting really exciting with Fischi beating me and I think its great motivation for me, but also for Fischi to push it to the limit and step up the game! Im really looking forward to Berlin and just can't wait to be back racing my bike in front of fans and loud german crowd, because Hannover was simply amazing. Thanks to the fans, sponsors and organizers for making this happen. See you next week! "
GoPro Slavik, final run Hannover https://youtu.be/8X6jawUL2G8
Downmall Tour 2016 next stop on 23.1.2016 in Berlin. For more information about Slavik and his preparations for next stop follow his social media and website.
www.tomasslavik.com
www.facebook.com/tomslavik63
www.instagram.com/tomasslavik63
Photo by: ckworks.de, Rick Schubert, Prouzič foto
Photogallery