Tomas Slavik smashing the streets of Puerto Vallarta, MEXICO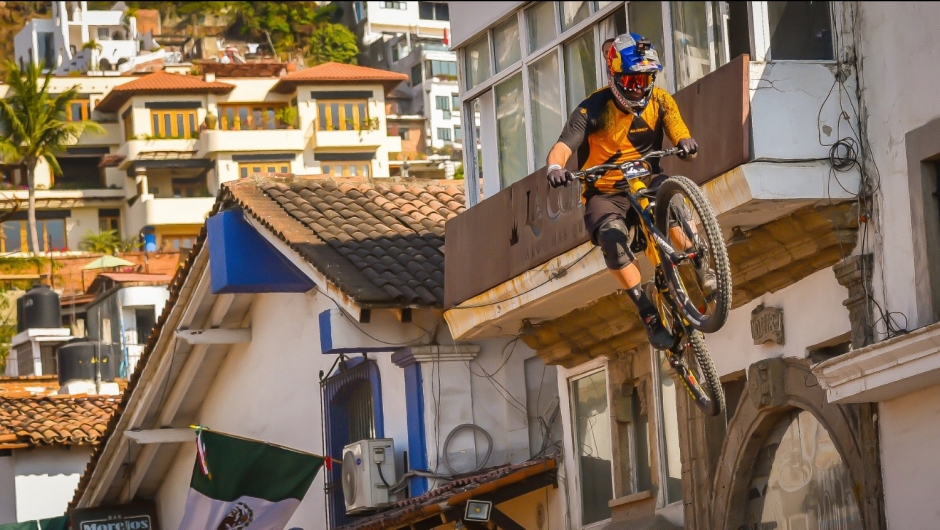 Tomas Slavik was taking part in one of the hardest urban races on circuit at mexican holiday paradise called Down Puerto Vallarta. Track was even more gnarly then the previous years and the racing was super tight. Slavik didnt have a run of his life with few mistakes and ended up 0,9 seconds behind the winner and took 4th place one step from a podium.
"Down Puerto Vallarta is one of the shortest tracks we have on circuit, but I have to honestly say its one of the most difficult and intense tracks out there for me. Doing run without any mistake is very hard on such a track. Its always crazy stories lately with me too. In my first race run I felt great and my splits were saying it all, but at the end of the track I hit the fences, because the track was just bit different then the day before… I had techical issue in final day so couldnt make any training run and couldnt see the changes. Its shame but it is what it is. Second run I was aware of everything, knew about changes but just things were not clicking in as the first run and ended up 0,9 seconds behind Adrien Loron who absolutely nailed it today! It was super tight racing and we were 4 riders in 1 second. 4th spot for me this time and keeping rolling ahead next races and towards more luck…"
Tomas Slavik final run Down Puerto Vallarta
https://youtu.be/dCynwkZUKyM
Next stop for Tomas Slavik is Velosolutions pumptrack opening in Pugnitz on 23.5. and next week 1 round of 4X Pro Tour world series at Fort William, Scotland.
To see more information, fotos and videos about Tomas please follow his social networks:
www.tomasslavik.com

Photo credit: Nico Switalski, Marcos Ferro, Altius events
Photogallery