Tomas Slavik made it and became Downmall Tour 2015 champion!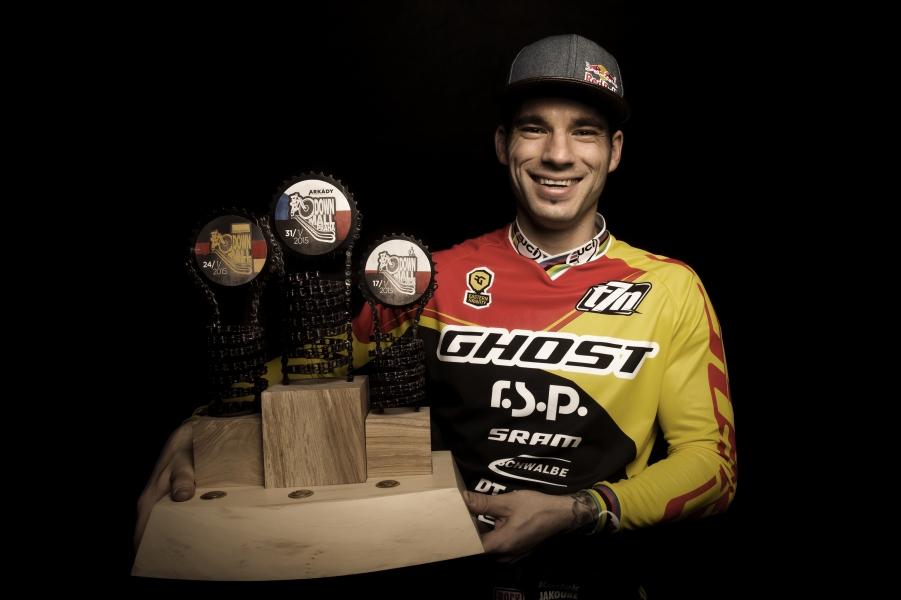 Riders and spectators were really looking forward for final round of Downmall Tour 2015 in Prague. Track is always bigger and the atmosphere is amazing, but this year it was something special and we have never witness atmosphere like that in shopping mall. For Slavik it was important race on a home soil in front of home crowd. As expected it was fight in between this three names: Prokop, Fischbach and Slavik. At the end Slavik was the fastest rider by 0,79 s in front of Fischbach and shopping mall was about to explode.
" I was really excited about the last race on home soil. You know its home crowd, friends, family. Really pushing factor in your performance. On the other hand it can create big pressure on you that you really want to win no matter what in front of this crowd. When I finished first run and I was by 0,09 s second behind Fischbach it wasnt easy. I was just sitting in rider zone and thinking about my run where to go faster, but there was not many spots. It will be just about the effort which has to be 110% but you still need to have control of it. In final I gave it all I got. When I entered the main hall in shopping mall I was absolutely electrized by cheering from the crowd. It was the most insane atmosphere I have ever been through in shopping mall and in that moment I knew that I have to win! At the end I took a win by 0,79 s what was great performance. Thanks to organizers from Eastern Gravity for making this series, really looking forward for another one. Thanks goes to all fans who arrived to Prague to support me, it was you guys who pushed me to be that fast this weekend – THANK YOU! "
GoPro POV of final run https://www.youtube.com/watch?v=axsNK0T4Xk4
Final run Slavik TV live https://www.youtube.com/watch?v=V3pE76hKfyQ
One series came to an end and another starts. Slavik is flying on thursday to Chile for first races of City Downhill World Tour. For videos, fotos and more information from South America follow this social networks.
Photo credit: Jan Kasl,
mtb-news.de
, Lukas Navratil, Jakub Fišer
Photogallery
Videogallery