Tomas Slavik back behind bars and he is taking podium at World Tour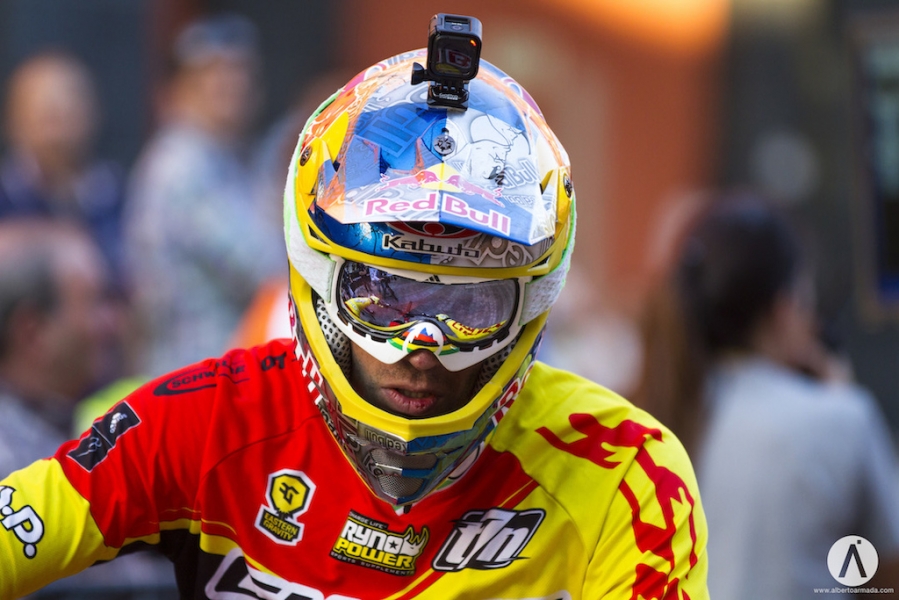 Tomas Slavik after massive complications with his health is getting back to shape and race tracks! During past weekend Slavik took part in 4th stop of City Downhill World Tour in Bilbao and Urban DH in Bermeo, where he ended on 4th and 3rd spot against fastest racers of the sport! This results are saying just one thing - SLAVIK IS BACK!
"Basically I can say I haven't been in full training program from April when it all started. I just took part at JBC 4X Revelations, which was kind of risky, but 1st spot was great satisfaction for this tricky decision. Finally Im back in training program and race schedule. Man, I missed it so much! It wasn't easy in Spain, but really the moments when you start racing your bike again are just unbelievable. I was still bit weaker than other guys and I had to push it more in technical parts and ride as smart as possible to control the damage of my health problems. At Bilbao, 4th stop of CDHWT I was just 0,9 s out of fastest time what got me on 4th spot and in Bermeo I got 3rd just 0,6 s out of fastest time. For me at this point of a time its amazing results. Still not there where I wanna be but its getting better day by day and I can't wait for last stop of CDHWT in Mexico where we will find who is going to take the overall title! Im just back on my bike and its me again! There is a lot of motivation for me to get there, where I always wanted to be and thats being there on top spot…"
Bilbao 2015 City DH World Tour - Tomas Slavik final run
Bermeo 2015 - Tomas Slavik final run
Last stop of City DH World Tour is on 21.11. in Mexico. For more information, photos and videos follow official social networks of Tomas Slavik.
Photogallery