Slavik started the 2015 season by winning at Downmall Tour 2015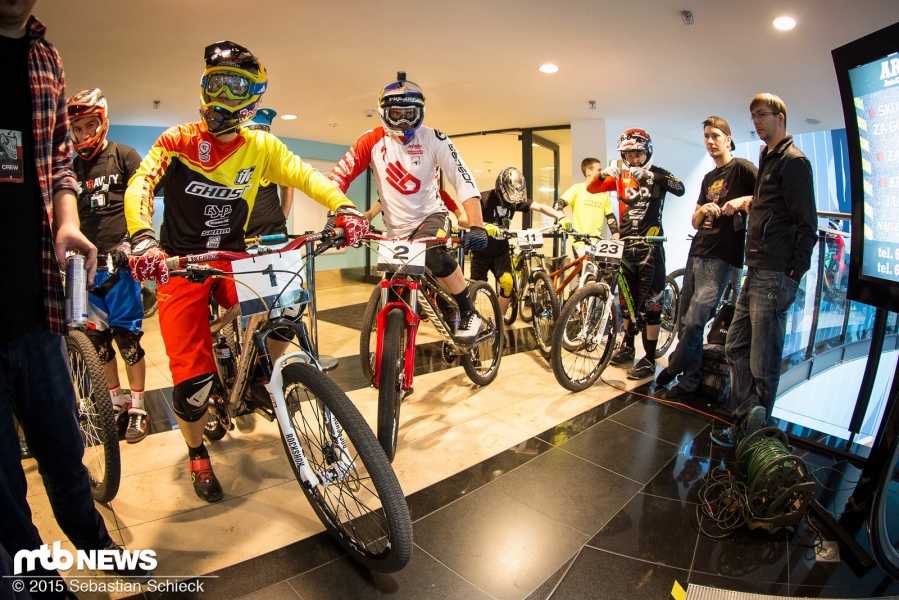 Tomas Slavik took a win at first stop of Downmall Tour 2015 in Poland, Szczecin!
Big news for MTB 2015 season is fact that Eastern Gravity agency started up a series called Downmall Tour 2015 which count 3 rounds – Poland, Germany and final round in Czech Republic. Tomas Slavik is a hot favourite for this Tour and will be taking part in all rounds of Downmall Tour 2015. In Poland Slavik rocked the shopping mall with fastest times in all racing round and took well deserved win in front of big polish crowd.
" Downmall was always a great great fun during the hard winter days, but at this time this Downmall Tour is regular mtb series which you have prepare yourself for and its getting harder and harder to win the races. In Poland the track was really tide, short and intense. Once you make a mistake you are done with no chance for reaching the podium. I was riding more calm then agresive and it was definitely the key on this track. I decided to race for the first time on fullsuspension bike GHOST bikes Hood FS which was working perfect and feel like this is very strong weapon! Next stop is Berlin where the fastest germans are about to join us so Im really looking forward"
GoPro winning run of Slavik: https://www.youtube.com/watch?v=wLb21Hal1j4
Next round of Downmall Tour 2015 is about to take place on 24.1. in Eastgate shopping mall Berlin, Germany. For more info please follow Tomas Slavik social media:
Photo credit: Mtb-news.de, Jan Kasl, Noana Aero, Photo ART.pl, DDFoto.pl, Antares Factoria.pl
Photogallery
Videogallery