JBC 4X Revelations 2018 is in the books!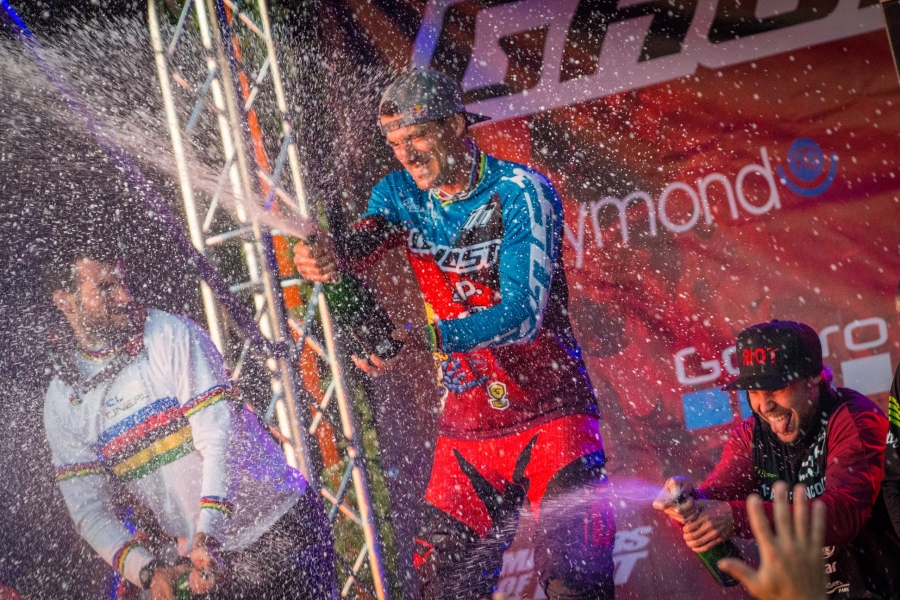 Official Revelations 2018 movie:
JBC 4X Revelations 2018 is in the books and it was LEGENDARY! 6th edition of JBC 4X Revelations absolutely pushed the boundaries of 4X racing with 13 000 people visits, amazing live coverage or spectacular Red Bull Air Race show by Martin Sonka. The atmosphere was absolutely epic and unforgetable for all riders and all the fans.

TOP 32 men qualified into the main event on the new track after fridays qualification. The new sections at the track brought a lot of action and lot of passes and that exactly what was happening - exciting racing! Tomas Slavik took a win at qualification in front the home crowd and then he was able to win every single race run… for the 6th time in row!
" Its a dream for every racer out there to win in front of such a big and wild crowd. For me its even stronger because its my home crowd. The feeling is hard to describe. It was for the 6th time in row but this feeling will never stop surprising me. This crowd and this place is always pushing me to the limit and I wanted to say THANK YOU to everyone on the hill pushing us to the finish line…"
In the women category it was Romana Labounkova who took a gold medal who showed the crowd fresh rainbow jersey from Val di Sole World Champs 2 weeks ago.

We would love to thank to all organization crew. We started in 8 people 6 years ago and now we are over 130 people running the show! We also want to give a big shoutout to all our sponsors who are helping us keeping this dream event alive. Thank you guys!
Partners
GHOST bikes, Budweiser Budvar, Red Bull, Araymond, GoPro, TELMO, Peugeot MK cars, Bikestrike, Jagermeister, JBC bikepark, Jablonec nad Nisou, Liberecký Kraj
Results:
Men:
1. Tomáš Slavík CZ
2. Quentin Derbier FR
3. Felix Beckeman SWE
4. Petr Pala CZ
5. Mikuláš Nevrkla CZ
Women:
1. Romana Labounková CZ
2. Simona Jirková CZ
3. Luana Cherches RO
4. Michaela Beráková CZ
Social networks:
Photo credit: Jan Kasl, Matyas Benesovsky, Adam Cvinger, The Hoo photo
Photogallery